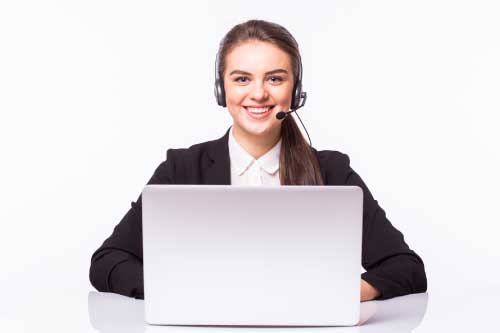 A company can use newsletter marketing to inform and advertise to potential and existing consumers via an email. Online businesses maintain their brands at the forefront of consumers' minds by keeping them informed of the latest products through newsletters.
Another way to stay connected with your customers is via newsletters. Get your audience to sign-in to your newsletter service to keep them updated with latest offers and promotions. This is an effective tool in advertising your brand to existing and new customers.
The idea behind a newsletter is not just to make an immediate sale, but to get your customers hooked on your brand. So that every time you send out an email, they know where it is coming from and what offers they can expect! A good subject line plays pivotal role here. Unless your subject line is eye-catching, your audience will not be bothered to check what's inside. Users are more likely to open and read an email that either promises an exciting offer or a deal that they wouldn't be able to say no to.
In order to be effective, newsletters should be informative rather than sales-oriented.
An online business can build authority and expertise by telling readers why certain materials are better, why certain styles are popular, or why a story about their brand. Additionally, these provide readers with a reason to trust and therefore bring more character to their brand. Customers who strongly bond with a company spend 23% more than average, and the newsletter is one of the main ways to distinguish a firm from the competition. If you want to know more about using email marketing as an effective tool in your marketing arsenal. Read our blog on newsletter marketing and its importance.  
A newsletter must achieve quantifiable results like all marketing activities. The initial step is choosing measurable objectives, frequently including:
1. Increase recipients, measured by subscribers increase the open rate. 
2. Fulfil the desired action (typically a website visit), measured by the click-through rate.
3. Make a purchase, measured by attributed revenue.
Reach the right customers with our Newsletter/Email marketing services in Canada. 
Newsletter or email marketing is a great way to nurture leads, catch up with your audience, and build a strong relationship with your customers. The best newsletter design is one of the most crucial means of communication for a business, and it keeps visitors informed about the brand and its upcoming offerings. With the tremendous growth of email marketing, newsletters have also become very well-known among marketers. It is a great way to engage your readers, ask them for feedback and showcase your content. 
If you also have a business and seek to inform and advertise your products and services to your existing and potential users, then newsletter marketing is the best choice. You can easily connect with your customers and attain their attention with the help of First Choice, which is one of the best newsletter design services in Canada. This company can help you achieve all the best benefits of a newsletter with its eye-catching design and advanced tools, so you can easily touch the base of your visitors. However, if you want to know the benefits of email marketing for your business, this guide will help you resolve your issues. 
Benefits of using email newsletter marketing services of First Choice Media
Using original and compelling content lies at the heart of every great marketing strategy. Newsletters are an excellent way to reach out to your customers and convince them to buy something from your brand. Email newsletter design services are an engaging way to get your content and information to your target audience. The First Choice email newsletter marketing company in Canada offers the following benefits. 
Build Robust Relationships with Customers
It helps a company improve its audience's lives, whether with its services, products, helpful tips, or gift coupons, which customers will learn to appreciate and gain trust for. Email newsletter marketing is a great way to build stronger relationships between businesses and customers by offering customers the relevant information they want. 
Newsletters are an excellent marketing tool that can help to increase sales and leads. It can feature products and services to encourage users to buy after abandoning their cart or getting special offers. With the inbound method of Email newsletter service, you can nurture leads and increase conversion efficiently and effectively. 
By consistently offering unique and valuable content to your target audience, you can increase brand recognition, and the audience even anticipates your emails. Moreover, you can also make a brand identity analysis to get helpful feedback on your products and service and use the feedback to provide valuable content in your email according to your audience preferences. 
Build Credibility and Improver Authority
Email newsletter marketing allows you to create credibility with your customer by sharing beneficial and informative content. Well-designed and written newsletters show the audience's interest in your offering and website; they can offer your brand more authority and credibility. 
It is Cost-Effective and has a high ROI
Email newsletter marketing has the highest return on investment (ROI) of all forms of marketing. The paid newsletter is the most affordable way to advertise your brand. With a great email list and quality content, you can invest a small amount and get a high return. You can quickly produce an email in only one day, which is more cost-effective than the time it takes to create a print or direct campaign. 
It is one of the most remarkable ways to drive organic traffic to the website. Brands that send regular email newsletters enjoy much higher traffic and demand and can widen their reach satisfactorily. Email marketing is an excellent way to highlight your product's content, update customers and inspire them to look into your offerings.
Best for Promoting New services
With newsletters, you will always have a route to promote your business, especially new offerings. You can send emails about your new products and services, features, and benefits to attract customers to your brand. 
Conclusion
is one stop for you to build your brand, set your business up as an expert, surpass your marketing goals, and grow your business revenue without breaking your budget. It is the most affordable way to increase your leads and sales. However, First Choice newsletter services in Canada offer an appealing subject with high-quality imaging and content to attract a target audience. This company is the best way to increase your revenue and enhance your marketing support with the best prices.