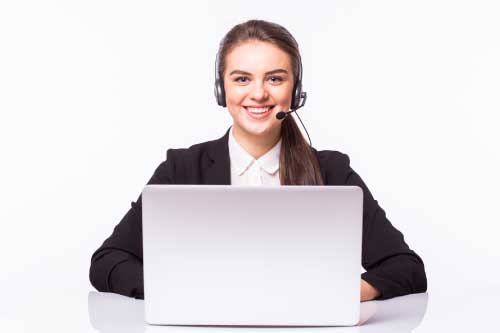 Increase Your Social Presence with the best social media marketing services 
Social media marketing is a crucial component of any business's digital marketing strategy. It helps businesses expand their online presence by engaging with their target audience. This helps them build their brand, create campaigns that attract more customers and thus, drive sales. With over 4.9 billion people using social media to connect, it can be a daunting task to stand out in the crowd. This is where First Choice Media comes to play. First Choice Media is a social media marketing agency that offers a variety of services that can benefit brands improve their digital appearance. We help businesses succeed on social media by creating custom-made campaigns that are designed keeping the target audience in mind.
Social media marketing is different from traditional forms of marketing and it has different rules that must be followed. In order to be successful at social media marketing, you must understand the principles behind the practice and how to apply them to your business. Without getting into the jargon of social media marketing, we make it simple for you by talking you through each step of the way and ensuring that you reap the benefits from it.
The trick here is to make sure that your social media posts are not only engaging and relevant but also optimized for SEO. Our aim is to create SEO-rich social media posts and drive more traffic to your website. We provide services in Calgary, Edmonton, Vancouver, Toronto and rest of Canada and the USA.
How do brands benefit with social media marketing?
Social media gives you the opportunity to reach a global audience. By engaging your customers with the right content, you can create awareness about your brand, the kinds of products and services you offer, and drive sales. Social media marketing strategies help businesses plan their content, platforms to promote, and be leaders in the industry. First Choice Media has an expert team in place that can create the appropriate content strategies for your business that will target the right audience and will help you achieve your sales.

Improve customer relationship
Social media is one channel that allows you to instantly connect with your customer. You can reply to the comments, respond to queries, and address any concerns – all in real time. At First Choice Media we understand the importance of brand voice and keeping that in mind we engage the customers. We can also create separate customer relationship venues for your business that can deepen the brand-customer relationship.

Social media marketing is one of the most cost-effective ways of promoting your business. The customised social media campaigns and strategies allow businesses to reach a global audience, without having to spend a fortune. What's more? It's not just any audience. We make sure that your brand reaches the market hat your product caters to, thus helping your business to get sales from your followers. First Choice Media is a social media marketing agency that believes in achieving marketing goals and has proven record of it.
Drive traffic to the website
Your website is the face of your brand. And by offering special deals and promotions, we drive traffic to your website. This way, we make sure that your customers become your loyal buyers and start trusting the brand.

By tracking social media metrics, we are better able to understand the workings of a campaign. Our team of experts understands analytics and use different online tools to measure a campaign's performance. All this helps us to design better social media strategies that can attract more customers and lead to sales.

Digital and social media marketing can be used to generate traffic to your website, engage current customers, or do both. To get the best results, we work as a team to make these marketing efforts successful. With clear strategies and the right choice of social media platforms, we can create engaging content for your social media channel that can help your business grow. We have a list of proven strategies to make your social and digital marketing campaigns successful.
Try First Choice Social Media Marketing Services to Boost Your Business
With billions of active users on different social media platforms, such as Instagram, Facebook, TikTok, and YouTube, social media marketing has become an essential part of your modern-day business. This is one of the best mediums to invest in if you want to reach a wider audience and increase your sales. Social media is a goldmine for businesses, and you must invest wisely in it to gain maximum benefits.
With over 10 years of experience in the digital marketing industry, we understand the importance of having a strong online presence in a market that's crowded with brands vying for customers' attention. We aim to create SEO-rich social media posts that drive more traffic to your website. These leads can then be nurtured to become your brand's loyal customers. By engaging your customers with the right content, you can create awareness about your brand and the kinds of products and services you offer and drive sales. We offer the best social media marketing services in Canada as per our client's requirements.
Our team of social media experts works closely with the clients to understand their unique needs. We help you by creating customised strategies that are tailor-made as per your needs and goals. Our engaging content ensures that your audience is always up-to-date with your products and services. We don't just get you customers; we make sure that we build a community of loyal followers and brand advocates for your business.
If you're looking for a localised service in your location, First Choice Media has offices in Toronto and Vancouver and can create customised social media marketing strategies for your brand, keeping the local flavour in mind. We understand the importance of promoting our client's brands in their local geographical location to generate more business, and that's why we're here to help. So, if you are looking for a reliable and affordable social media marketing agency in Canada, you can contact us with your specific requirements.
Make your Brand Visible and Profitable in Your Area with Our Geographical Social Media Marketing Services
By partnering with our digital marketing agency, we help you achieve your business goals by developing customised strategies that target your potential customers in your local area. Whether you're looking to increase brand awareness, drive more sales, or generate leads through the website, we have the expertise to help you achieve it all.
One of the ways through which we help businesses promote their brand in their local geographic location in Canada is by leveraging local search engine optimisation tactics. We optimize your website to rank higher on local search engines and also your social media profiles to increase visibility in your area. By creating Canada location-based social media marketing campaigns, we create awareness for your brand in your area of interest. By studying your targeted Canadian audience profiles, their interests and buying behavior, we come-up with strategies that will appeal to them immediately.
Apart from providing solutions to your location-based social media needs, First Choice Media helps brands become leaders in their respective industries. We improve your brand's online presence by helping you achieve impeccable customer service through our cost-effective strategies. By driving organic traffic to your website, we help you gain loyal customers and increase your sales. With our specialized tracking tools, our team monitors your campaigns and provide you with regular reports to ensure that you're getting the best results for your investment.
With our expertise and experience, we can help your business achieve its goals and establish a more positive brand image. By partnering with us, we make sure you outshine your competitors on social media and project a strong online presence.
1. Create SEO-rich media posts and significant analysis of keywords.
2. Increase website traffic by 33% by using a social media strategy that works for you.
3. Plug-and-play content strategy for social media sites.
4. Use social media to increase website traffic.
5 Write headlines that grab attention.