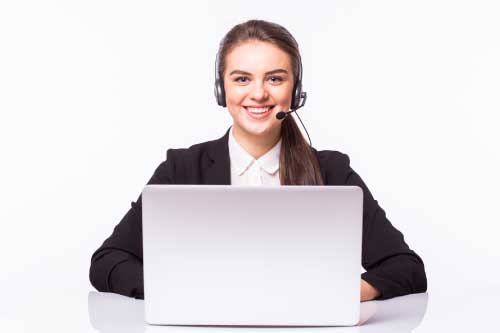 The best website designing services in Canada and USA
First Choice Media is a digital marketing agency that offers a wide range of services, including website designing. Website designing is an essential component of digital marketing and is also the face of any business on the internet. A well-designed website helps attract organic traffic to the site, retain customers, increase brand awareness, and improve its online presence. As a website designing agency, we specialize in creating interactive, visually appealing and user-friendly websites that are tailor-made to your needs and requirements. We understand the importance of a well-designed landing page that is crucial for conversion and a business's online success.We care for your customer's online experience and so we ensure it is seamless regardless of the device they use to access your website. With e-commerce becoming hugely popular, we help you successfully create an online store that is functional and visually appealing. We make sure that any customer who comes to your site, stays on it and leads to a conversion.
We make sure that your web content is as per your values and beliefs and speaks volumes about the kind of work you do. We create engaging and informative content that can help your business to communicate its message effectively. We optimize the website's content for search engines to increase its visibility and improve its ranking on search engine result pages.We use friendly language that is easy to understand and is not full of technical jargons.
Our team of website designers makes sure that your website is contemporary, unconventional, and competitive with a focus on quality and creativity. A good website should have attractive features that are easy to navigate and we make sure that we put in all the essential features in it to make it user-friendly and eye-catching.
First Choice Media is a web design company in Canada and you can avail our services in Toronto, Vancouver, Calgary, New york, San fransico and the rest parts of Canada and USA. Write to us to get a quote.
Methodology of SEO friendly website designing
We do a detailed discussion with the client that helps us determine the specific requirements, such as number of web pages required, number of custom graphics/animations and level of interactivity desired (online ordering, search engines, and chat rooms) on the website. Once we have gathered all the information about the client's business objectives and requirements, First Choice Media focuses on identifying the ideal website design and technical solutions needed for the success of the website.The pre-designing phase is about creating a roadmap for the project, where we ensure that all the necessary steps are taken into consideration to make it a success. A well-designed website helps to promote a business and also creates a platform for e-commerce and digital marketing, helping to drive sales and generate revenue.
Website Designing and Website Development Phase
Based on your requirements, we design a layout that is visually appealing and has user-friendly design for the website. From choosing the color scheme, font, and overall aesthetics of the website, we create a look that is visually appealing and functional at the same time. We also integrate the website with various systems and platforms, such as e-commerce platforms, payment gateways, and content management systems.
After developing the website, we host it on the server to check its functionality and speed on various search engines. Web testing and publishing are critical components of website development as it to ensures that the website is functioning correctly and meets all necessary quality standards. Web testing involves testing the website's functionality, usability, compatibility, and performance across various devices, browsers, and operating systems. Once we have tested it thoroughly for any dead links, content corrections, and its reach, we publish it making the website live and accessible to the public. We also provide ongoing support to ensure that the website remains up-to-date and secure.
Make Your Brand's Online Presence With First Choice Web Design Services in Canada
An online presence is crucial in creating a brand's reputation and improving its visibility and awareness around its products and services. The more presentable and responsive a website is, the more likely it is to gain customers' attention and trust. Regardless of your business type, your presence and conduct on the website matter to your potential customers.
Along with gaining your customers' trust and building a brand reputation, you can make your business more accessible, help you better understand your audience, and increase your business credibility by improving your online presence. However, First Choice web design agency in Canada can help you achieve all the benefits of an online presence with its advanced online presence strategies. 
First Choice Offers Responsive and Mobile Friendly Website Design Services at the Best Price
A good website can help businesses earn tremendous leads and sales. However, a product should have attractive, responsive, and mobile-friendly features to help you develop customer relationships. However, with the help of First Choice, you can make your business website eye-catching and user-friendly. It is one of the most well-reputed web development companies that ensures your website is unconventional, contemporary, and competitive. 
Whether you want to transfer your current website to a responsive design or upgrade your website to a mobile-friendly format, First Choice offers the most satisfactory experience and resources to make your online business accessible across every device. First Choice has an award-winning WordPress theme and website design and development team that can help your business reach everyone in your target audience at an affordable price. Moreover, the more you can place your brand in front of your target market with a high-quality experience, the more opportunities you must improve brand recognition and build brand awareness. 
Practical Strategies to Enhance Your Brand's Online Presence with First Choice Web Design Services
With the help of First Choice web design company in Canada, you can efficiently and effectively increase your digital presence. However, the following are the process and tips to help you make your website more visible and active. 
Build an Engaging and Optimized Website
Building an engaging website is crucial, as an appealing and shareable website immediately attracts the audience's attention. Thus, appropriate keywords, eye-catchy e-commerce website design, following all Google recommendations, and other tools can help to make your website engaging and optimized.  Establish Effective Social Media Approaches
Investing in an effective social media strategy can help you achieve your goals. So you need to identify your goals and know your target audience, competitors, and industry trends to incorporate the best social media strategy. After creating your engaging social media platform, you need to track your performance to be consistent and make necessary changes.   
Create Valuable Content
You must stay ahead of your competitors to increase your online presence. Thus, keep your content coordinated with the purposes of your followers, goals, and brand identity. You should create exciting and valuable content to attract visitors and demonstrate your expertise in your business. You can incorporate a CMS-based website design, allowing you to update and manage content in real-time easily. Moreover, understand the kind of content that works best on different platforms and update your content regularly with the changing trends. 
Offer Prominent and Clear Information
Ensure that all the information you show on different platforms is prominent and clear to make it easy to locate your business. So you must provide correct information about your company name, location, contact details, operating hours, and overview of products and services, so your visitor can easily find your business. 
Monitor Your Online Performance
Every social media strategy fluctuates with time, so you should keep recording the results and look out for your social media performance metrics. The best website design services analyze and monitor the online performance, then re-test, re-assess, and repeat this process, which helps generate better results. This process also enables you to understand your brand's best strategy in real-time.  
Conclusion
As e-commerce becomes more popular, businesses must create a highly responsive, user-friendly website and improve their online presence to succeed. First Choice is one of the best web design and development services in Canada, which can help you to enhance your ranking and increase your visibility with the most innovative strategies and at the best prices.  
1. When you are looking for website designing or web development needs in Canada and USA. First Choice Media, we ensure that your brand page is designed keeping scalability in mind, and it expands its reach with every click.
2. Aesthetics plus technology go hand in hand. And you get the best of both.
3. Your website would be an online marketing arm of your business with right marketing mix.
4. Keeping the SEO principles in mind, we design your website in such a way that it can be optimized for search engines.
5. Integrated testing to verify desired behaviour.