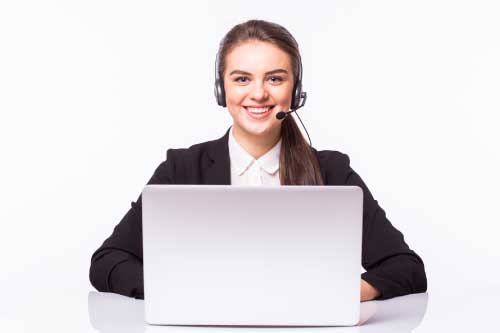 Do you have Graphics Designing needs for a new logo design, social media post, banner design, email templates, newsletter, typography or other needs of brand positioning? We provide it with all. Our designs will give you a special look with a distinctive image.
Our purpose is to draw the attention of the audience through distinctive designs.

Benefits of Graphics Designing from First Choice:
Clear communication

Part of the marketing mix
Brand positioning
The aesthetic factor
New appeal
For an existing brand, same name but new presentation
Whether you're launching a new product, trying to drive more traffic to your website, or simply want to improve your brand awareness, graphics design can help you reach your marketing goals. With the right graphics, you can convey a lot of information in a short amount of time, and grab people's attention.
With the right design, you can even convey a lot of information in a single image. The right graphics design can make the difference between your marketing campaign being a total flop or being a roaring success. Graphic design matters in marketing. When you look at the most successful marketing campaigns — from advertisements to billboards to email campaigns — you'll notice one thing in common. They are eye-catching.
Logo Design
Social Media Post
Banner Design
Email Templates
Motion Graphics
We are a one-stop solution provider for your design needs in the online or offline world. Don't hesitate to connect with us. Let us be your partner in the business journey. Email or call us.support@firstchoicemedia.ca
Create your brand identity with First Choice Graphic Design Services in Canada.
First Choice Media is a graphic design agency in Canada that specializes in creating stunning and cost-effective graphic designs that help businesses reach their targeted goals. We are a one-stop shop for all your graphic design needs, ranging from logo design, social media posts, banner design, email templates, and motion graphics. With our team of experienced designers, you can trust our quality of work, which is not just top-notch but also timely. Our designs don't just stand out; they help you reach your targeted audiences and boost sales.
For any business to be successful, it is very important to be visually appealing. Be it your company's logo or the website design, as a graphic design company in Canada, we understand the importance of creating lasting impressions. We understand that each brand has its own unique needs, which is why our team of professional graphic designers spends time with you brainstorming to understand your specific requirements. We then create a sample for approval, and after incorporating the feedback, we bring forth a design that is not just visually appealing but also functional.
Whether you're looking to refresh your existing brand design or want to create something entirely new, our graphic design company is here to help. By improving your customer's online experience, you don't only increase sales but also create brand advocates who help you bring in more customers.
Creative Graphic Design Services in Canada at an Affordable Price
Graphic design is an important part of brand marketing. As the top graphic design company in Canada with agencies in Toronto and Vancouver, we understand the local market and what makes a brand click with its customers. Whether it is a design for your website or for your social media, our graphic designers understand the pulse of the market and know how to tap into it. Our user-friendly website designs allow your customers to navigate easily and find what they are looking for without wasting their precious time.
Our experienced team of graphic designers collaborates with you to create stunning designs that reflect your brand's personality and are budget-friendly at the same time. At First Choice Media, we believe in creating custom packages that fit your budget while designing graphics that speak volumes about your brand. As a graphic design agency in Canada, we can offer your company a variety of services that can elevate your brand's presence not just offline but also digitally. With offices in Toronto and Vancouver, we can quickly set up meetings with your brand representatives to understand your graphic design needs and create affordable packages for you.
Whether you're looking to create a strong brand identity by creating a memorable logo, enhancing your user experience with a well-designed website, or increasing your social media reach with visually appealing content, First Choice Media and its team of graphic designers can help you every step of the way. By investing in graphic design, you don't just stand out from your competition; you also pave the way for success and more sales.